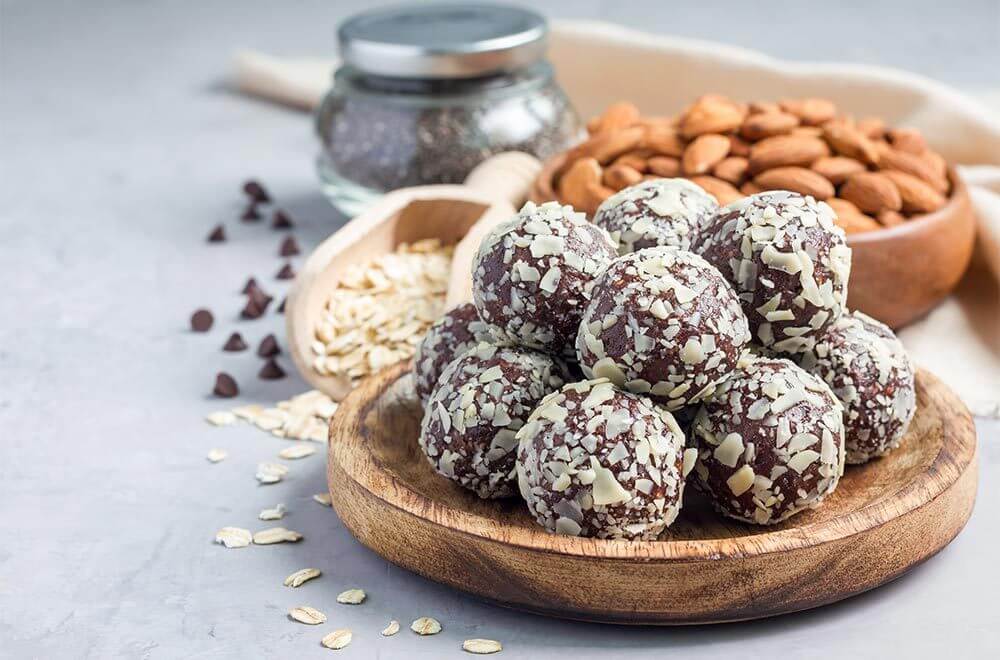 Protein Balls Recipe
We all love a cheeky treat from time to time… but what if we told you it didn't have to be cheeky! Here's a delicious, healthy alternative for you and your child's sweet cravings!
It's super easy and fun to make with your little ones, and rest assured it's nutritious!
Tip: Use a food processor. A blender tends to leave you with all the ingredients clumped together in the bottom of the blender.
Ingredients:
1 cup of raw, whole almonds
1 cup of fresh dates (or soak dried dates for 2 hrs prior to using)
1 tbsp natural peanut butter (or any nut butter)
3 tbsp coconut oil
3 tbsp cacao – (or more if you're after a rich chocolate taste)
2 tsp cinnamon
Moist coconut flakes
Method:
Soak the almonds in water for 30 minutes, and then drain them. This will make processing the almonds easier.
Process the almonds.
Add the rest of the ingredients and process until well combined, and has a soft, doughy consistency.
Using damp hands, roll the mixture into balls and place on a plate with coconut flakes on top.
To finish, sprinkle extra coconut flakes over the protein balls.
Chill in the fridge for an hour to set and enjoy as a healthy eating snack
Makes: 20 balls. Calories per ball: 100.