in 3 easy steps
As with most things, preventing nits and head lice is better than having to treat them. Weekly checks during back-to-school season are wise, and these simple steps make it easy to get into a routine of checking for - and preventing - head lice.
Coat the hair thoroughly with a thick white conditioner or a solution especially formulated for combing out nits and head lice like NitWits Combing Solution. Ensure the hair is coated from scalp to tip and run a wide-tooth comb through the hair to smooth any knots. Note: take a moment to check the base of the neck and behind the ears – head lice will often run to these areas first when they're disturbed.

---

Divide the hair down the centre of the head and secure one side of the hair with a clip.

---

Starting from the base of the neck, divide the loose hair into 4cm wide sections and comb through the hair with a specialised nit comb from root to tip. Wipe the comb with a tissue and repeat, working your way toward the front of the head.
When you finish the first side of the head, secure the checked hair and repeat step 3 on the other side of the head.
What to look for when checking for head lice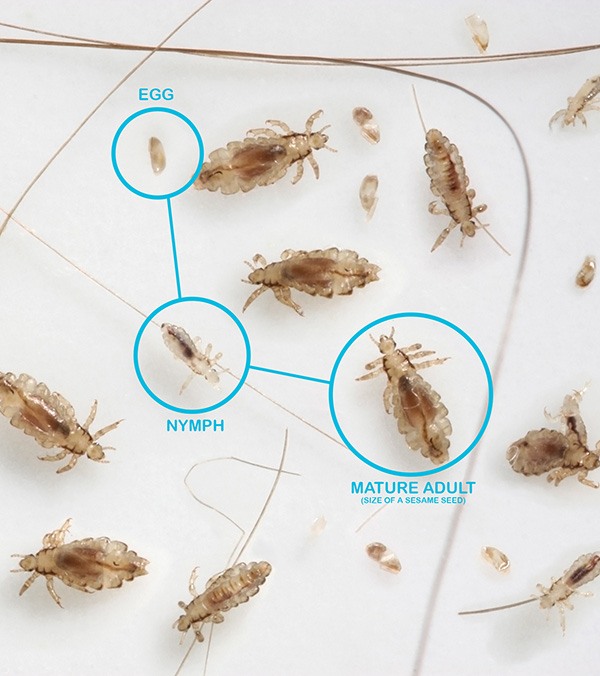 An infestation of head lice could be mistaken for a flaky scalp
but a closer look may reveal adult lice (2-3mm long), adolescent lice (1-2mm long) and eggs (0.5-1mm long).