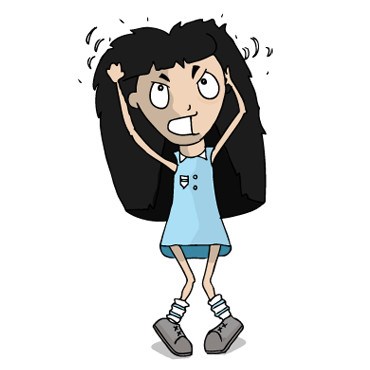 I hope you'll forgive me for using the age old adage that prevention is the best cure, but when it comes to head lice it really is the case. There is never a convenient time to treat head lice and it can be such a tedious task, especially if it's a really heavy infestation!
Undertaking a few simple steps each day can go a long way to prevent head lice or even catch the problem early enough that it makes treatment a lot easier.
Here are four easy steps to help prevent your child from catching head lice:
Tie long hair back into a bun or plait. Check out some fun and easy styling ideas here.
Use a daily defence spray to discourage any eager head lice.
Label hats with a name tag and educate children not to share hats, hair ties and brushes.
Regularly check your child's hair, once a week is ideal, to stay on top of any pending outbreaks.
Head lice prevention isn't difficult, it's just a matter of incorporating a few steps into your daily routine to minimise the risk of a head lice outbreak on child's head.
What are your tips for preventing head lice?